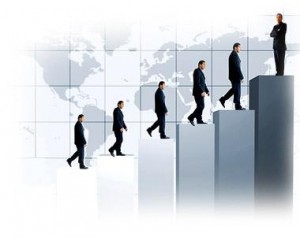 An online bookkeeper is an accounting firm that does its work on the internet. It is a full-fledged data entry facility that consists of all the necessary resources. It has human resources, office furniture, computers, servers, office equipment and stationery among other things. In addition, a web-based accounting company possesses a license to operate in the field of accounting and finance according to the laws of its country. This data entry centre can either be hired by clients in the same country or continent as itself or by global clients. Online bookkeeper services can therefore be purchased by business proprietors who want to apply near shoring or off shoring techniques.
While an in-house accounting team is easy to manage face to face, an online bookkeeper is not easily supervised especially if located in a very remote region. Such a bookkeeping service is hired because of its good reputation and ability to carry out its duties without being watched. While some business owners are already aware of internet-based accountants others have not heard of them. The following are five main reasons why an entrepreneur should hire internet-based bookkeepers.
• To reduce operation costs – As aforementioned, an online bookkeeper owns an already established work station with everything required to fulfill its duties. If a business hires these web-based professionals it can avoid incurring various costs such as health benefits, Workman's Compensation, office space, furniture, computers and other tools of work.
• To reduce backlog in the office – In-house accountants are sometimes overloaded and they are unable to finish their work within the normal hours of work. Sometimes forcing them to work overtime does solve the backlog problem. However a business is required by law to pay an employee for every hour he or she has worked overtime. In order to do away with the overtime charges and excess paperwork an organization should hire an online bookkeeper. It owns a team that is made up of many qualified and experienced professionals who can do journals and ledger accounts immediately.
• To explore new talents and skills – An internal clerk is likely to loose motivation and creativity because of doing the same thing, in the same order, every day. As a result, he or she can omit some transactions, misplace receipts and commit other petty errors that can greatly affect the work of an accountant. An online bookkeeper is a firm that employs many professionals who have diverse talents and skills. They do a variety of accounting jobs that belong to different clients. This helps them to stay focused and passionate about their jobs. Besides, they work in shifts and are unlikely to suffer from boredom and lack of creativity.
• To attend to other areas of management – When a company wishes to expand and grow quickly it has to outsource or delegate some activities. Bookkeeping and accounting is one area that is likely to waste an enterprise's time if it pays too much attention to it. An online bookkeeper can do this job better and give its client an opportunity to focus on other sections of a business such as PR and marketing.
Good Bookkeeper Services work flawlessly and help the business owner make sound business decisions. There are many reputed Bookkeeper Services Firms that help small and medium businesses worldwide.