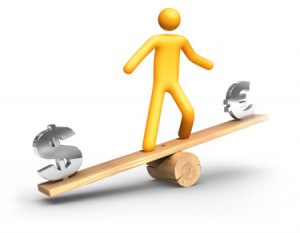 All businesses require bookkeeping services. Bookkeeping can be described as the process of recording financial transactions as they happen. This job is performed by a bookkeeper. Alternatively called an accounting technician or a clerk, a bookkeeper is given the responsibility of capturing and recording sales, purchases, receipts and payments. A bookkeeper's role is just one section of accounting, since his or her role is to gather information that would enable an accountant to produce financial statements. The work of an accounting clerk is therefore easier than an accountant's work.
Even so business owners should not ignore bookkeeping services if they cannot do the bookkeepers' jobs by themselves. Some owners are able to do basic data entry when the business is new but when it begins to grow they are overwhelmed by the increasing transactions. Any entrepreneur who has reached a point where he or she cannot enter and update accounts in various journals should immediately outsource bookkeeping services. On a typical business day a new document is generated when a transaction happens.
This means that there should be a dedicated person who records each transaction in its respective journal. A journal is also referred to as a daybook or a book of first entry. All cash payments, for instance, are entered in the cash payments journal while all credit sales are entered in the sales journal. Most small business proprietors do not know what a journal is let alone an account ledger. As a result they are likely to operate their businesses casually which would limit growth and profitability in the long run. Bookkeeping services are very crucial when an organization is looking to introduce a formal data entry technique.
The services can either be bought from an individual professional or an accounting firm that is not a branch of an organization in any way. The first option involves an employee who is recruited and employed to perform clerical duties inside a corporation. This employee provides bookkeeping services under the supervision of the employer and must be provided with everything that the law requires. Such an employee therefore becomes a liability to a business. An outsourced accounting firm, on the other hand, performs its duties in its data entry facility.
The facility is equipped with furniture, stationery, computers, and everything that is needed in an office. The only thing required from a client is the source documents that can be scanned and then uploaded to a remote server belonging to the hired accounting company. Source documents can also be faxed directly using a provided toll free fax number. As everyone can see, outsourcing bookkeeping services is cheaper than keeping a full-time employee. All businesses are looking to reduce their expenses as much as possible nowadays to survive intense competition and inflation.
While it was difficult to locate reliable accounting technicians in the past, the internet has made this extremely easy today. There are several companies that can be outsourced everywhere in North America but business owners should do this carefully. It is prudent to read testimonials and reviews when selecting the top bookkeeping services in one's state. Reliable and reputable companies have published testimonials and reviews from other happy customers on their websites.
Accurate Bookkeeping Services improves the ability of a firm to focus on business growth while simultaneously curtailing risks and costs. There are many firms offering bookkeeping services that work for small and medium businesses worldwide.